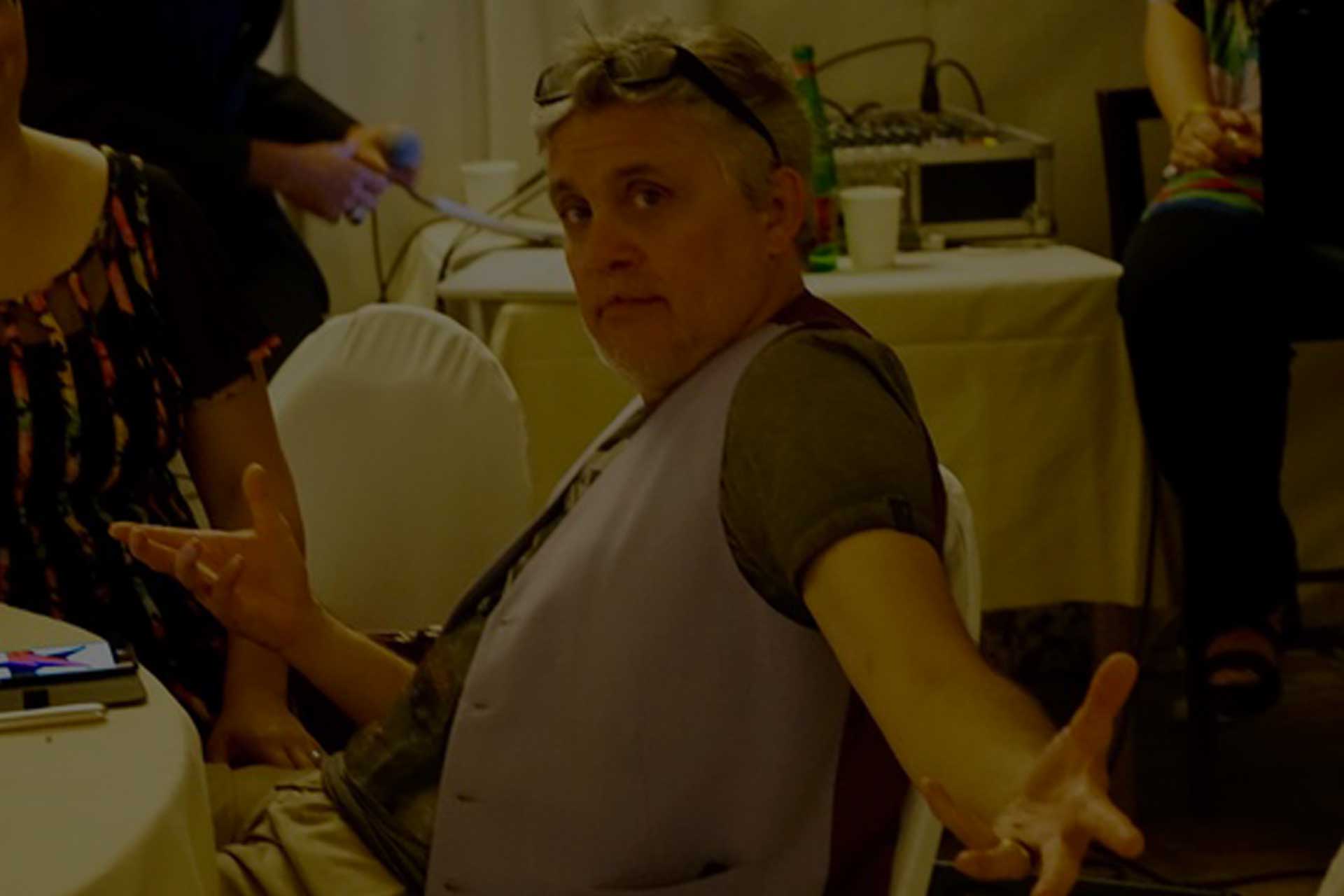 "More than 25 years professional partnership with Jerome. His profound understanding of behaviors and his coaching and teaching skills have be of considerable help along my carrer to become not only self aware but also resilient in building high performing teams and recruit the best executive profiles. In addition to all, at each step, in a spirit of joy and pleasure." 

" I have been lucky to cross paths six times with Jerome. Either attending his seminars or for personal issues or to coach and train my teams in our Disneyland Hotels. Jerome knows exactly how to empower each participant up to their full potential hence optimizing everyone added  value to the team. His wide range and mastering of psychological models and techniques, enhanced by staging actor's undeniable skills allow him to offer a great leadership toolbox. Whether it is about dealing with team crisis or coach a sensitive change process, his interventions never leave people indifferent to say the least! The customizing of our company culture into his techniques are for us, not only joyful memories my collaborators still talk about, but also best practice they are still using years after."

"

Jerome is the only person I would want to be stuck in a room for two days with learning about Process Communication. In fact, we need more than 2 days. At first, I was unsure what the training would convey, as I only had a high-level overview of PCM. It is no secret that communication is a hot topic in both office and personal relationships, and PCM opened my eyes to a new level of interactions. Jerome made the days fly by with his endless amounts of energy, interactive activities, videos and psychology facts. Weeks later, our team is still talking about our different floors, phases and distresses. I am looking forward to using the knowledge Jerome provided to not only hire better candidates, but also improve communication with my co-workers, friends and family members

"

Jerome brought precious counseling and help to take into account the variety of colors of personalities in our Board of Directors so that we could, together find ways to enrich and complement each others's thinking and actions in order to build our strategy  Humour, professionalism, and authentic caring are his signature."

"In the course of my 30 years of career, I have been able to build for myself a powerful toolbox or operational leadership and negotiation skills. At no time did I feel, he was providing ready-to-wear stuff, on the contrary! His inane sense or people, his pragmatism and humour are the keys to Jérôme Lefeuvre's  coaching and training practice. I highly recommend him."

"I have met and worked with Jerome for almost 15 years now. I consider him a friend. His subtle understanding of my KPM, Drama Triangle Model is for you a guarantee in his teachings that nothing gets lost in translation. In addition to that he knows how to make a complex idea simple and fun, our mentor Eric Berne would have loved that! I recommend more than highly his seminars and coaching" July 2020

"Jerome fine and faithful understanding of my PCM and creative teaching approaches are a pleasure to observe. I recommend his seminars and coaching." Taibi Kahler PH. D.
Referent Expert, Conferences, coach, trainer:
Karpman Process Model® (Drama Triangle)
Systemic Resonance Model (SRM®)
Process Communication Model® Emotion
and Social Competences (ESCI© Daniel Goleman Model)
In English:
« Discover the Process Communication Model »
« The ABC of the KPM, the Drama Triangle certification Manual »
In French:
« Déjouez les pièges de la manipulation »
« L'ABC du KPM » « Les 5 règles d'or pour bien communiquer »
« Les 7 clés du succès » « Découvrir la Process Communication »
« S'entrainer à la Process Communication »
« La Process Communication, se comprendre pour comprendre les autres »